Professional Credit Granting (PCG) School
PCG School has been providing formal training to credit union professionals for over 35 years. More than a continuing education program, our live-in school focuses on building credit union careers, and bridging the networking gap.
The school offers courses in retail and commercial lending.
Click Here to Download the Brochure
Click Here to Download the Registration Form
Our Instructors
PCG School is proud to have instructors who are credit union professionals, specialists in their respective fields and leaders within the Ontario Credit Union system.
The PCG School Difference
PCG School offers credit union employees a unique learning experience. Through real-life case studies, group activities, video observation and team building, students learn the practical aspects of lending that can be immediately applied.
Life in the PCG School Video
Check out our past PCG School team videos.
PCG School Values
Integrity Leadership
Communication
Humour
Passion
Continuous Learning 
Team Player
Academic Excellence
Course Offerings
Retail Lending
Introduction to Retail Lending
Advanced Retail Lending
Introduction to Residential Mortgages
Advanced Mortgage Lending Strategies
Commercial Lending
Introduction to Commercial Lending
Advanced Commercial Lending I
Advanced Commercial Lending II - Case Study
Elective Courses
Leadership - From Manager to Leader
Retail Credit Administration
Team Building is an important part of the PCG School experience!
PCG School believes it takes more than knowledge and skills to succeed.  With this in mind we have expanded the learning experience to include sessions on Emotional Intelligence (EI), Mortal Intelligence (MI) and Body Intelligence (BI).  Often undervalued, these key fundamental motivate students to achieve greater success and be more professionally competent and capable. 
Check out the PCG School 'Bonnie Barron Student Award of Excellence'.
Check out our past PCG School team videos.
---
Click Here to Download the Brochure
Click Here to Download the Registration Form
---

Preferred Hotel - Telephone 905-361-6300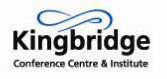 Preferred Conference Centre - Telephone 905-833-6508