Collection Series Workshops
Level Five recognizes that from time to time credit unions are faced with past due loans, lines of credit or mortgage accounts.  In order to get the best results for the credit union and the member, employees must have the knowledge, skills and tools to effectively deal with these challenging often frustrating situations.  Our collection series of workshops are designed to give staff the confidence needed to successfully collect delinquent accounts in a professional manner while maintaining a good relationship with the member.  Each workshop includes course material that serves as an excellent guidebook back at the credit union.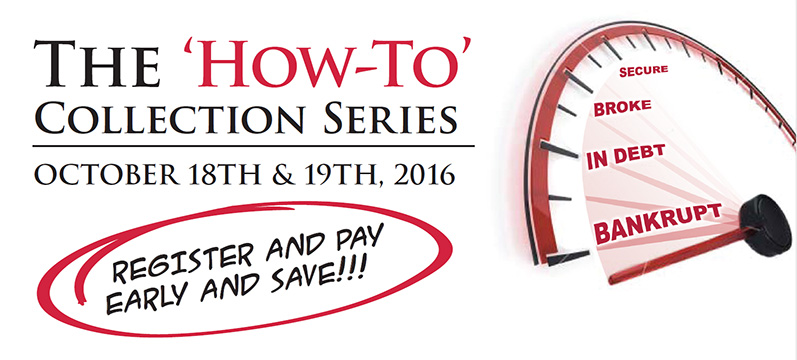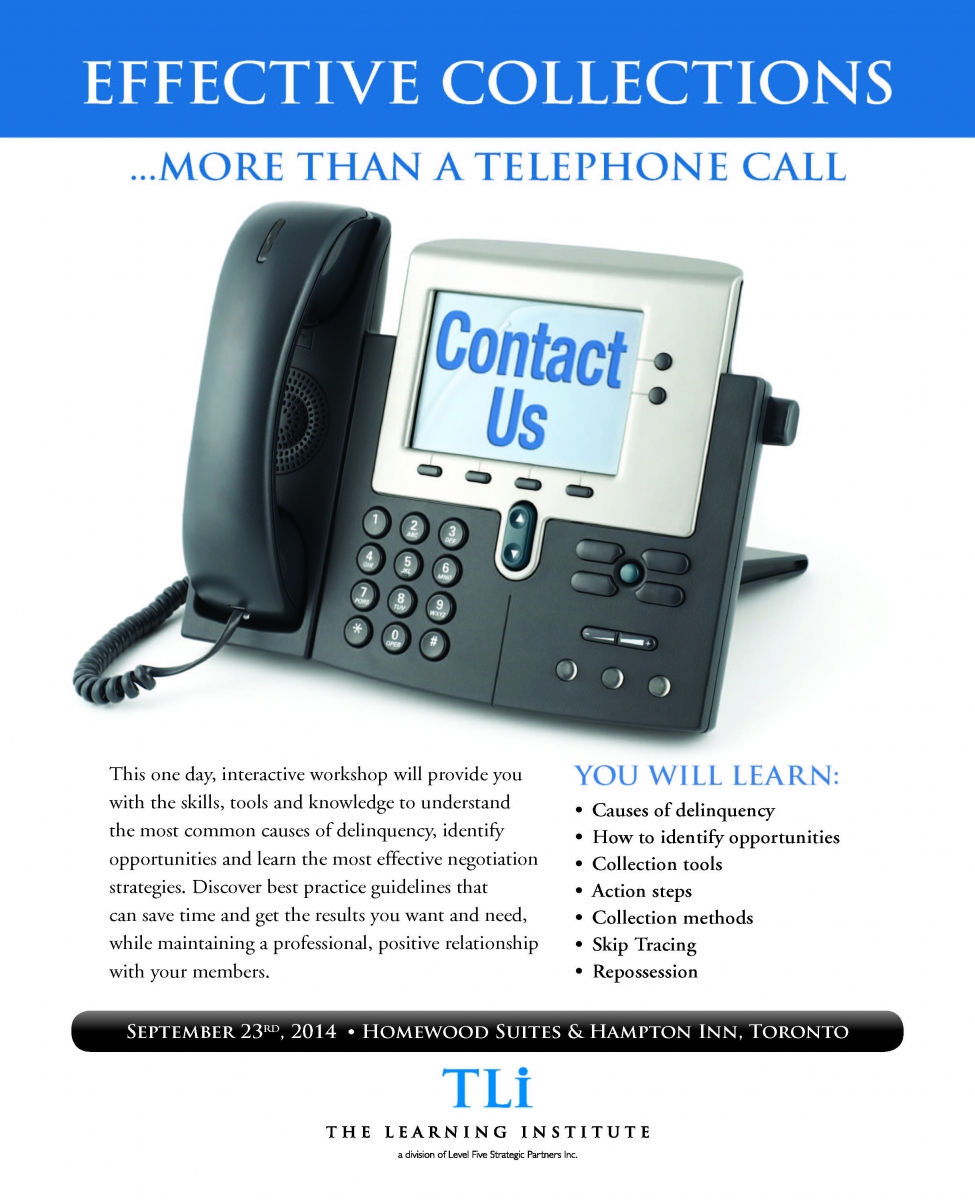 Our collection series includes:
• Effective Collections
• Bankruptcy & Consumer Proposals
• Small Claims Court
Who Should Attend
The Collection series of workshops is appropriate for branch managers, lending officers, collection officers and any employee interested in pursuing a career in this critical area of the credit unions operation. It is also excellent refresher training to keep employees up to date with regulatory changes.
For more information about the Branch Manager Program contact Candis Mirtl.
---
Click here to download the The 'How-To' Collection Series Brochure